Pre-Conference Workshops | Monday 10th October 2022, 9:00am
PreCon.1: Andy Rowe & Jane Davidson - Basic of Footprint evaluation (9:00am - 12:00noon)
ICON ROOM | TE PAPA - L2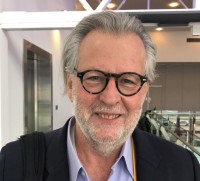 Andy Rowe
Andy has a PhD from the London School of Economics, is a Fellow and former President of the CES and an early contributor to evaluating sustainability and mainstreaming sustainability in evaluation. He initiated the CES effort to mainstream sustainability and is a founding member of Footprint Evaluation. His current priority is developing materials and capacities for mainstreaming sustainability in evaluation as part of Footprint Evaluation funded by the Global Evaluation Initiative.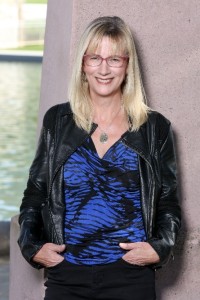 Dr. E. Jane Davidson
Dr. E. Jane Davidson is an internationally recognized, award winning evaluation author, keynote speaker, practitioner, and coach. She was the 2019 recipient of the American Evaluation Association's prestigious Paul F. Lazarsfeld Evaluation Theory Award.

Jane is best known for pioneering the increasingly popular Evaluation Rubrics Methodology, which guides mixed method evidence synthesis using evaluative reasoning and methodologies that are systematic, transparent, culturally responsive, credible, and valid. Her Sage text, Evaluation Methodology Basics, focuses on the methodologies such as rubrics that are distinctive to evaluation and typically missing from training in applied social science research.

Jane is former Associate Director of The Evaluation Center at Western Michigan University, where she co-designed (with Dan Stufflebeam), launched, and directed the world's first fully interdisciplinary Ph.D. in Evaluation. After an 11-year stint back home in New Zealand working across multiple sectors, she is excited to be back in the States. Jane is based in Seattle and works with clients around the world.

Jane is particularly sought after for her ability to "cut through the clutter" and help people get clear, succinct, well-reasoned, actionable answers to the most important questions.
Workshop Focus
This workshop provides an overview and introduction to Footprint Evaluation, and is designed as a standalone workshop or to be combined with the corresponding 'Part 2' which provides a deeper dive. Footprint Evaluation aims to embed consideration of environmental sustainability in all evaluations (and all monitoring systems), not only those with explicit environmental objectives. It is not a specific methodology or a tightly prescribed approach, but an emerging set of practices and principles developed through ongoing international collaboration and adaptation to suit different contexts.

While there is now greater awareness and willingness to address environmental sustainability in evaluations, there is considerable uncertainty and concern about how to do this. This workshop is designed to support evaluation practitioners and commissioners and will provide the approaches, tools and insights for incorporating consideration of environmental impacts and sustainability into evaluations that currently focus only on human systems. The workshop seeks to advance the contributions of evaluation to a sustainable planet by joining the considerable knowledge and experience of participants with the tools and approaches developed by Footprint Evaluation. The benefits will occur in the knowledge and expertise of both participants and members of Footprint and improvements to current and future tools, methods and processes from Footprint.
---
PreCon.2: Kate McKegg - Evaluation 101 (9:00am - 12:00noon)
TE HUINGA CENTRE - RANGIMARIE ROOM 1

| TE PAPA - L3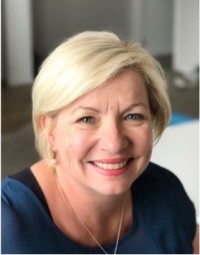 Kate McKegg - The Knowledge Institute Ltd | A member of the Kinnect Group
Kate has specialist skills in supporting evaluative thinking and practice in complex settings where people are innovating to create systems change. She has been applying these skills for over 25 years in government, non-government, philanthropic and community contexts, including many indigenous settings. She is a member of the Kinnect Group, an Honorary Fellow at Melbourne University, and a member of several evaluation associations including the Aotearoa New Zealand Evaluation Association (ANZEA) and CES.
Workshop Focus
Evaluation 101 is an entry-level workshop developed for those new to evaluation. In a clear, practical and straightforward way, participants will be introduced to the central tenets of evaluation. The workshop will include the following topics:
What is evaluation?
Some essential ideas - quality, value, importance
Evaluation purposes – why do evaluation?
Getting to grips with applying evaluation in practice
---
PreCon.3: Sarah Andrews - Key steps to getting something useful and beautiful on an A3 (9:00am - 12:00noon)
TE HUINGA CENTRE - RANGIMARIE ROOM 2

| TE PAPA - L3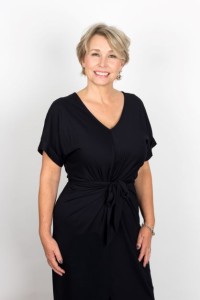 Sarah Andrews - Synergia
Additional Contributors - Jessica Adams | Nishadie Edirisuriya | Sarah Appleton-Dyer
Workshop Focus
The demands for a one-page summary to disseminate key evaluation findings continue to be heard. A3 summaries can be a useful tool for ensuring that evaluative insights reach a broader audience, and do not require the time or effort needed to digest an evaluation report. In fact, they tend to be one of the key tools for sharing evaluation findings with key decision makers who are often short on time. Designing an effective A3 that communicates your evaluation findings is not without its challenges. Some evaluation approaches lend themselves well to beautiful visuals. For other approaches, an A3 can feel like a trade-off. This session will draw on our experience of developing A3 summaries to share some of the successes and pain points that we have navigated. The session will leave you will some practical tips and tricks from an evaluator and stakeholder perspective to help you get something beautiful and useful on an A3 when you do not have a designer on tap.