Scholarship application to attend ANZEA Conference 2022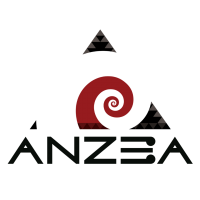 Thank you for all your applications. Applications are now closed. We will be in contact with submitters after the review process has concluded.
ANZEA, supported by our scholarship sponsors, is pleased to OPEN the scholarship application process for ANZEA's 2022 Conference. The number of scholarships is flexible, depending on the sponsorship and the needs of the recipients of the scholarships.
Applications were due to close Sunday 21st August 2022 but have now been extended to Sunday 18th September
The scholarship funding is to support the participation of individuals or community-based organisations who would not otherwise be able to attend this kind of conference, e.g. those for whom financial support for this kind of professional development is not available.
Specific Sponsor Scholarship available for 2022:
MartinJenkins Demystifying Evaluation scholarship -

for policy and data science students/new graduates

Tuakana Teina

- Scholarships for Maori delegates

Mā Te Rae

- Scholarships for Maori emerging researchers

Pasifika Futures

- Scholarships for Pasifika delegates
General Scholarship available for 2022:
M

ā

ori delegates

Pacific delegates

New settler/migrant delegates

Full-time tertiary student delegates (university, polytechnic and w

ā

nanga)

People working in community-based organisations (Not-for-profit and NGOs)

Low/Unwaged delegates
ANZEA scholarships
A scholarship provides for full Conference registration from Monday October 10th to Wednesday October 12th.
Limited travel and accommodation expenses are available for scholarship recipients who require assistance with these costs.
There will also be a special event for scholarship recipients, and delegates attending the ANZEA conference for the first time. This informal event will help these attendees to get the most from the conference and to make sure there are some friendly faces for them during the three days of the conference. Scholarship sponsors will also be invited to attend this event.
You will not be required to identify or be identified as a scholarship recipient during the conference unless you wish to.
Recipients will also have the opportunity to attend the Conference Dinner on the evening of day 2 (11 October).
How do you apply?
The application form is below. Your application must be include a maximum 100 word statement about why you are applying for a scholarship and what interests you about the conference.
Note
The ANZEA Conference Committee

will receive, review and allocate scholarships.

Applications close Sunday 18th September 2022

Unsuccessful applicants will be offered the opportunity to register at a discounted rate.
Complete Scholarship application

For any enquiries about scholarships, please email Stuart Challis at conference@anzea.org.nz.
The ANZEA scholarships have been made possible by sponsorship from