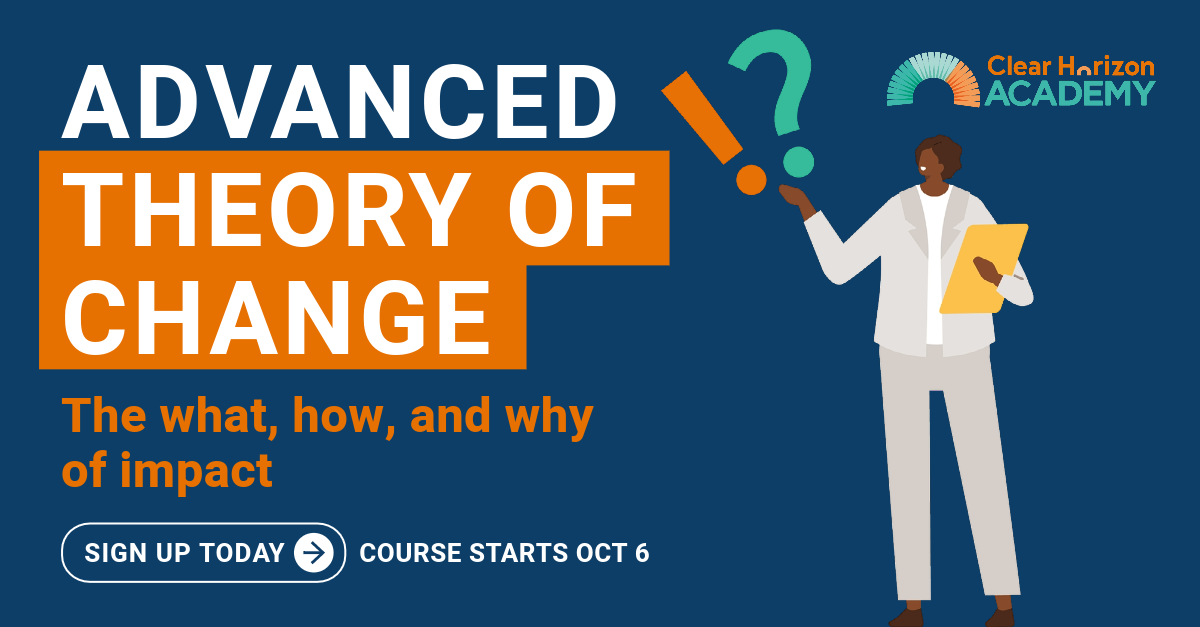 ADVANCED THEORY OF CHANGE - ONLINE COURSE
Clear Horizon Academy
6 module online course | Upcoming course: 6th October 2023

In this course you will deep dive into Theory of Change and gain a unique understanding of how you can facilitate it, engage stakeholders in the process, visualise it, and create the details of cause and effect mapping. Moreover, you will learn many of its advanced applications in different contexts.
Our affiliate partner Clear Horizon Academy has a new course Advanced Theory of Change launching in October.
Many of us at ANZEA have taken Clear Horizon Academy courses and can attest that they are definitely of value to anyone working in the evaluation and social impact space who genuinely wants to better understand and increase their impact.
Remember that all ANZEA members are eligible to receive 20% discount on courses. Take up this great offer by using the discount code ANZEA20 at checkout.