Upcoming Professional Development - May to August 2023
19 June, 12:15-1:00pm (NZST)
Kai & Korero (free online lunchtime session)
Community-based research and ethical assessment
Read more...
Want to dive deeper into MEL?

The Complete Guide to MEL (Measurement, Evaluation and Learning): Packed with case studies, practical tools and resources, this comprehensive course will give you the knowledge and skills to successfully create and implement your own MEL plan.

As an ANZEA member, you're eligible for a 20% discount, just use the discount code ANZEA20 at checkout.

Not already a member? Want to become an ANZEA member? Find out more

Start date: 28 July
Read more...

Online Workshop with Judy Oakden
Commissioning and contracting to enhance service delivery: learnings from practice and theory for funders, service providers and evaluators.
2 half-day sessions in August
Part 1: Thursday 3 August from 9:30am-12:30pm
Part 2: Thursday 10 August from 9:30am-12:30pm
Read more...
More details of other opportunities to follow. If you would like to receive updates with regards to these events, please register your interest at info@anzea.org.nz
February 2023
Online Workshop (15 & 22 February, 9am-12pm)
Topic: Evaluation and Value for Money: An approach using rubrics and mixed methods
Presenter: Julian King, Director of Julian King & Associates Ltd and a member of the Kinnect Group
Venue: Via Zoom. Details will be emailed to registrants just prior to the seminar start time
Date and time: Please note, this is a 2 part workshop
Part 1: Wednesday, 15 February 2023, 9am – 12 pm NZST AND
Part 2: Wednesday, 22 February 2023, 9am – 12 pm NZST
Cost: This is a paid event organised by the Aotearoa New Zealand Evaluation Association (ANZEA). All prices are in NZD. Members: $295, Non-Members: $375
If you would like to join ANZEA prior to registering for the event, please go to the Become a Member page on the ANZEA website.
WORKSHOP OVERVIEW:
Value for money is never just about the money – it's about good use of resources to create value.
Program evaluation can accommodate wider values and evidence, but all too rarely does it include costs. Without understanding costs, we can't make informed resource allocation decisions. For example, two programs might be equally effective but could involve very different costs.
This workshop provides practical guidance, underpinned by a sound theoretical framework, for evaluating Value for Money (VfM). It focuses on unpacking a process of explicit evaluative reasoning (using rubrics) and the use of mixed methods (qualitative, quantitative, and economic).
Combining strengths of evaluation and economics, the 'Value for Money' approach builds on theory and practice that will already be familiar to many evaluators, though there are also evaluators and commissioners to whom these techniques may be new.
For further information please refer to the workshop flyer above or contact info@anzea.org.nz

Do you have a specific professional development
need? Is your organisation looking for an
in-house PD event?

Get in touch with us about your PD needs
and see what we can do for you.

Are you interested in facilitating a PD event through ANZEA?
Register your interest with our manager and our
PD team will make contact with you.

Are you running a PD event that would be of interest
to our community?
Let us know and we will spread the word.
Find out the latest in evaluation related news, events and opportunities.
NEWS AND EVENTS

You can register for ANZEA events through our Events Manager.

Professional Development Committee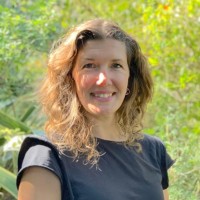 Kara Scally-Irvine
Karen Bissell