ANZEA is governed by a Board of up to 12 elected Directors. These Directors serve for an initial three year term and can be re-elected twice. The Board consists of five named office bearers (two Co-Convenors, Deputy Convenor, Treasurer, Secretary) and up to seven general board directors, all elected by the membership.
Karen Bissell
Bio:
I'm a current ANZEA Board Member and member of the Professional Development sub-committee.
I have worked in public health since 1994 across research, policy, education, evaluation and advocacy. I am a Senior Lecturer at the School of Population Health, University of Auckland where I teach a postgraduate one semester course in Programme Evaluation. I also work as Senior Advisor and Planner, Research and Evaluation for the Auckland Regional Public Health Service, although most of the last 2 years has been work on the response to COVID-19!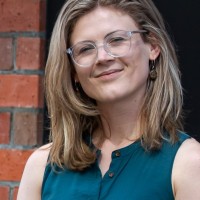 Aneta Cram
Bio:
Aneta Cram (Ngāti Kahungunu, Ngāti Pahauwera) joined the ANZEA board in 2022.
Aneta is passionate about expanding our understanding of evaluation, having more local and community driven evaluation practice as well as exploring how best to engage and equip new and emerging evaluators.
Aneta is an evaluation consultant for Dovetail Consulting and student exploring Indigenous Evaluation Frameworks for her doctoral studies at Victoria University of Wellington.
She has a background and interest in Kaupapa Māori evaluation and evaluation serving Māori communities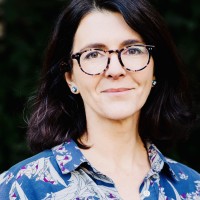 Emma Fergusson
Bio:
Dr Emma Fergusson (MNZPI) joined the ANZEA Board in 2022.
Emma has a keen appreciation of the challenges facing evaluators working in political/politicised contexts, having worked in both central and local government, and as a member of the Cross-agency Research and Evaluation Managers forum. She believes that persistently inquiring into what works (and what doesn't!) across all kinds of social, environmental and economic policies is an ethical imperative.
Emma has moved between the public sector and academia throughout her career, teaching policy analysis and evaluation at Massey prior to joining Kāinga Ora, where she now manages the Evaluation and Research team.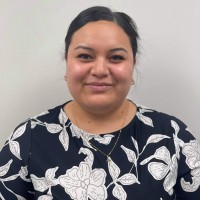 Sulieti Filimoehala
Bio:
Malo e lelei, my name is Sulieti Filimoehala, and I am a New Zealand born Tongan currently living in Christchurch.
I enjoy evaluation because it forms rationale to meet different needs and generates knowledge for improvement.
Being a Tongan evaluator has prepared me to think explicitly about how different experiences impact the quality, value and importance of things. Having a cultural lens has allowed me to engage in careful and in-depth consideration of evidence and interpretation.
In 2020, I joined Pasifika Medical Association as an evaluator.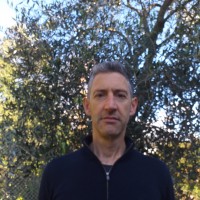 Tony O'Connor
Bio:
I joined the ANZEA Board in 2022.
To me, evaluation should be as beneficial to the evaluand as it is to the institutions commissioning and governing the evaluation process. If evaluands aren't empowered by the process, it is unlikely they will be empowered by the outcome.
I have spent about 10 years in evaluation and social research private practice, firstly as an independent and more recently as a partner in Point & Associates.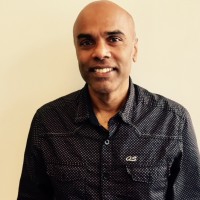 Sankar Ramasamy
Bio:
Sankar joined the ANZEA Board in 2022.
Sankar has extensive applied knowledge of the interface between evaluation, policy and programme design and service delivery. He has worked in the New Zealand and international public sector in policy and programme evaluation and monitoring for over two decades in analyst and managerial roles.
Sankar is currently Chief Evaluator at Te Ihuwaka, Education Evaluation Centre, ERO.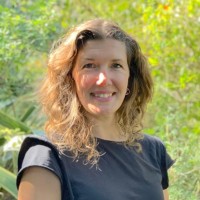 Kara Scally-Irvine
Bio:
Hi! I'm a current board member (Trustee) of ANZEA, member of the Professional Development sub-committee and the board representative on our ANZEA Conference 2022 committee.
I'm a passionate advocate for the evaluation profession and the value it can add to any initiative. I'm particularly passionate about 'spreading the evaluation love' by building people's capacity in evaluative thinking and practice.
This is why I'm in my happy place being involved with ANZEA's Professional Development activities and the upcoming conference. I also try to build it into any of the consulting work I am lucky enough to do. This includes work in the science system (my 'home base'), international development (my other 'home base'), education, sport and recreation, wellbeing initiatives.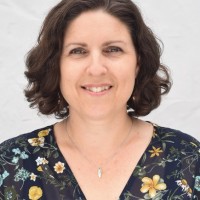 Natalie Slade
Bio:
Tena koutou katoa, ko Natalie Slade ahau. I am excited to join the ANZEA Board in 2022.
As an evaluator, I am passionate about making a difference through evidence-based storytelling. I enjoy exploring the 'how' and 'why', and helping people answer the important questions that inform evaluative decision-making for policy and practice.
I currently work as a senior advisor in the Monitoring, Evaluation, Research and Learning (MERL) team at MFA. I also share my passion for research ethics as an external member of the Kāinga Ora Human Participant Research Ethics Committee.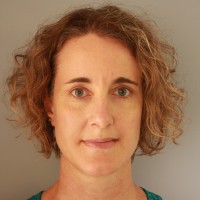 Sarah Talboys
Bio:
Kia ora! I joined the ANZEA board in 2022.
One of the perspectives that I bring to ANZEA's Board is that of commissioning evaluations and completing internal evaluations for a central government agency. Working for the Crown shapes my professional interests in being a good te Tiriti partner, collective impact, and strengthening evaluative thinking and monitoring in continuous delivery (aka Agile, which is an iterative approach to project management).
A fun fact about me is that just when I thought I'd completed all of the Great Walks in Aotearoa, DoC added a new one! You'll find me on the Paparoa Track later this year.
ANZEA's day to day is managed by our interim executive director and our two part-time managers.
Raewyn McLean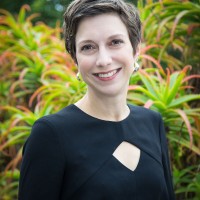 Anne Bateman
Executive Director