If you would like your evaluation related news or event to be included in our newsletter please get in touch with us at info@anzea.org.nz.
You can check out our previous newsletters.
For more regular updates you can subscribe to our news and events mailing list.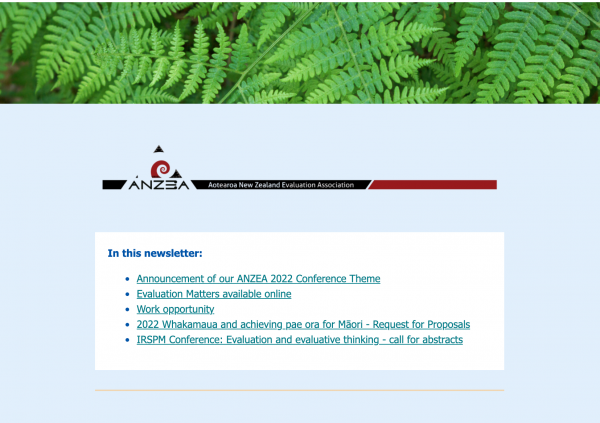 Mailing list
You can join our ANZEA mailing list and get the latest updates sent direct to your inbox!